Q&A
Swamp Rabbit Brewery is a great name. Can you tell us the story of the brewery?
"It was really an easy choice for us to select this site for our brewery. We fell in love with Traveler's Rest and knew this is where we wanted to stay.
Picking the name was easy as well. The Swamp Rabbit Trail is right across the street.
The Trail has been instrumental in Traveler's Rest becoming well known. TR (Traveler's Rest) was once just a pass through and now it has become a destination."
Beer has been your life. Can you tell us a bit about your history with the industry?
"I have been in the business for 27 years. I started as a home brewer and then started paying breweries to train me. I completed four internships in Germany and a couple here in the states.
My first brew pub was "Hops Grill and Bar" in Clearwater, Florida. Since then, I have started or consulted for about 17 different brew pubs, always treating them like they were mine. After 27 years, I finally started my own.
Since I was German trained, Swamp Rabbit is basically a German Brewery. We do things the German way. Whether it is an American or Belgium beer, we use German protocol.
We don't filter any of our beers. They change and improve as we tap them. Their flavors continue to evolve until we finish consuming them (typically 4 to 6 weeks).
We have two great brewers here, Collin and Andrew. That allows me to focus on the other important aspects of the brewery. It takes a lot of years to catalog different flavors and combinations, which is what I love doing.
We have a great team and a lot of fun!"
How long have you lived in the area? Please tell us what makes it so special for you.
"We have lived in the area for over 20 years. My daughters all went to high school here.
Even though I opened other breweries in different parts of the country, we always kept our home here.
There is lots to do downtown. You also have access to some great outdoor areas and activities such as kayaking, hiking and trout fishing to name a few."
Traveler's Rest is beautiful. What made you decide on this location?
"Traveler's Rest is not only beautiful, it is 15 minutes to downtown Greenville and the launching point to so many other great places.
You have the Watershed on your way up to Saluda which is gorgeous anytime but especially in the fall. You are close to Flat Rock, Cashiers, Caesar's Head, Brevard and Jocassee."
Do you have any recommendations for our guests on what they "must see" while they are visiting?
"The drive along Highway 11 is a must do.
Campbell's covered bridge is a beautiful spot.
Hotel Domestique was inspired by cyclist George Hincapie. That is just up the road and they offer bike trips, trail maps, etc.
We are close to some great CAT 5 rafting, kayaking and trout fishing.
In Greenville, you have Fluor Field, Falls Park, and North Main."
The city of Greenville is becoming known for its vibrant downtown and restaurant options. What are a few of your favorite restaurants?
"In downtown Greenville, a few of my favorites are Carl's Sobocinski's restaurants (Table 301) but especially Soby's on Sundays. It is the best brunch in town. Peddler Steakhouse never serves a steak that isn't the best you ever had.
In addition, you have Lemon Grass, Larkin's, Red Bowl, Henry's, Local Taco, the Green Room, and Mellow Mushroom.
But the best, is that you have Biscuit Head coming to Greenville! There are currently two locations in Asheville and this will be the third. It is home cooked southern cuisine with "Cat Head" biscuits as their primary feature. The food is incredible!"
What are a few of your favorite restaurants in Travelers Rest?
"Downtown Traveler's Rest has some great options. We have some exceptional restaurants such as Sidewall Pizza, Shortfields, Whistle Stop, Upcountry Provisions, Tandem Creperie and Coffeehouse. There is also the Café at William's Hardware, which is a unique restaurant that carries different items to sell. Just north of us, there is Briar Patch which is all homemade cooking. In Saluda, the Purple Onion is also great."
Do you have a couple of unique, must see shops in the area?
"Sunrift Adventures has kayaks, bikes and outdoor apparel. In Greenville, Custard and Mast General Store."
What is your favorite music venue in Greenville or the surrounding area?
"Mac Arnolds Blues Club! He used to play bass for Muddy Waters and has a vast music history.
In Greer, they have The Albino Skunk Festival which happens in April. That is a great event!
Travelers Rest has a music concert series which is nice.
You also have the IPA House, Got Rocks and the Charter Amphitheatre in Simpsonville. Many breweries, including us, also showcase music. The website has the details."
Tell us about any of the areas hidden treasures or best kept secrets.
"There are two murals that are not to be missed. One is on the side of this building and the other is at Whistle Stop. They were done by the very talented Brigitta Selby. The amazing thing is these were her first two.
Both the train (at Whistle Stop) and the rabbit (Swamp Rabbit Brewery) appear to be coming right out the buildings.
Probably the best thing about the south are the boiled peanuts. Unless you try them, you have no idea how good they really are!"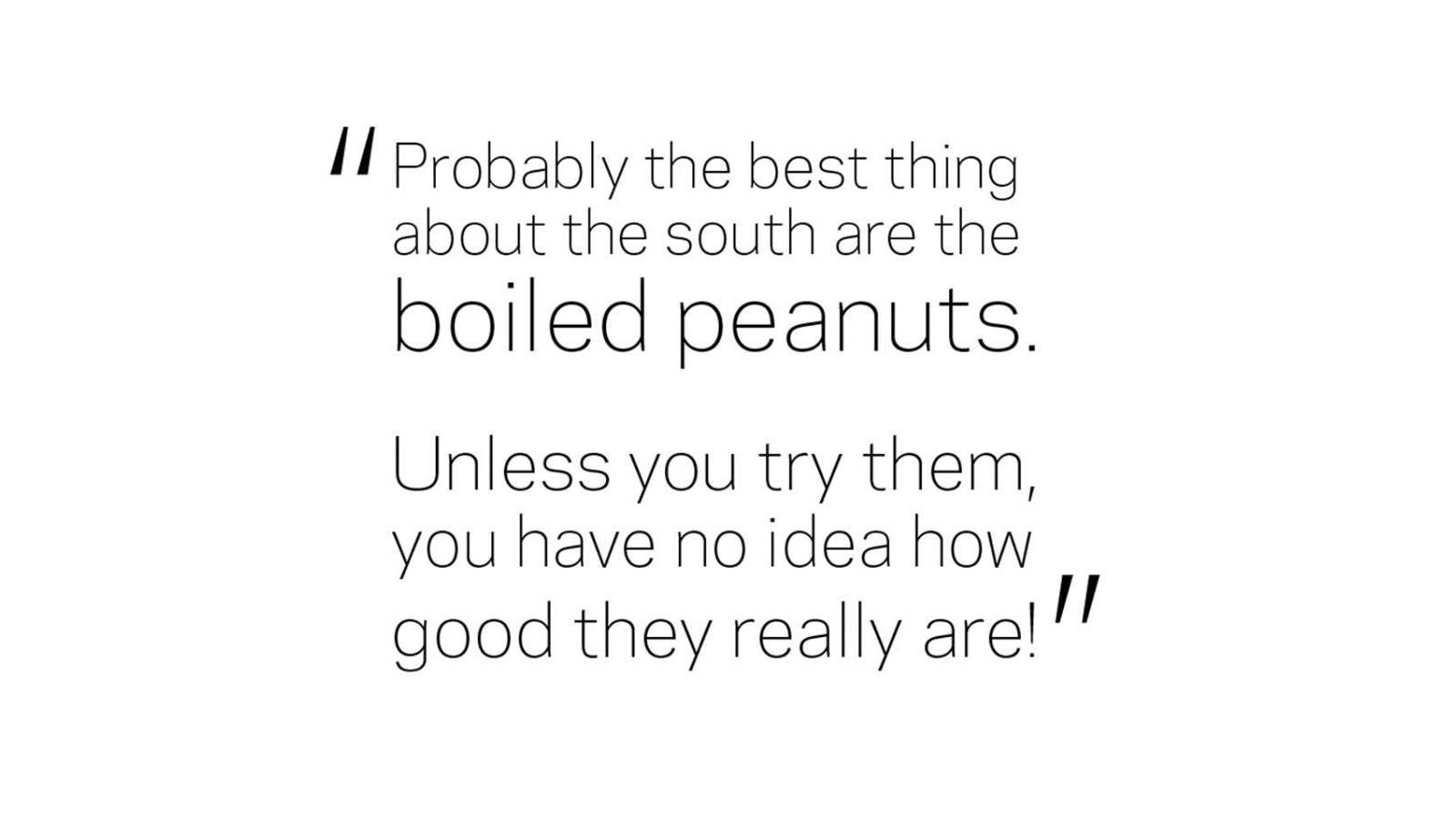 What would the perfect day trip look like from our hotel to downtown Travelers Rest and back, perhaps utilizing the Swamp Rabbit Trail?
"It would definitely be on the trail. Being outside and exercising while enjoying the scenery of the trail is amazing. I would then stop at the Swamp Rabbit Brewery to grab a beer and a pizza, from next door, before biking back. By the way, we welcome people bringing in food and we offer food trucks on some days of the week."
What's your favorite beer at Swamp Rabbit Brewery? Is there anything visiting beer lovers must try?
"They are all great but our most popular are our IPA and Whites."
Is there anything else you would like our visitors to know?
"We have a lot going on. We recently hosted a beer festival with eleven different breweries. This allowed our customers to sample different local beers.
Sunday afternoons are a big family day. We aren't open late. We have games for the kids and a food truck in the parking lot. There are also other restaurants that will deliver for our customers.
In addition to our beer selection, we do entertaining things such as Trivia night. There are people of all ages conversing and having fun. We have a very eclectic mix. The brewery has these long tables where people gather and sit with each other. Often times they don't know each other but they leave as new friends!"
Swamp Rabbit Brewery
Voted "Best Local Brewery" in the 2015 BEST of the UPSTATE.
2015 Beer Awards
Gold Medal, World Championship, Chicago, IL: Double IPA
Gold Medal, World Championship, Chicago, IL: Belgian Strong Ale
Bronze Medal, World Championship, Chicago, IL: Black IPA


2014 Beer Awards
Gold Medal, World Championship, Chicago, IL: White Ale, Belgian Style Witbier
Gold Medal, US Beer Open, Atlanta, GA: Red Whitey, Fruit Beer
Silver Medal, World Championship, Chicago, IL: Red Whitey, Flavored Wheat Beer
Bronze Medal, US Beer Open, Atlanta, GA: White Ale, Belgian Witbier